Product available at supplier: We'll order this in for you, and dispatch within 4-6 working days. If you have ordered anything else, we will hold your order until your pre-ordered stuff comes in, and ship the whole lot together. Don't worry, we'll keep you updated throughout the whole process!
In Stock, Ready for Dispatch!
Choose your shipping option at checkout:
Express Next working day (Not weekends or bank holidays), requires signature
Economy 2-5 Working Days, may require signature
Skate now, Pay Later with Klarna!
Spread the cost over 3 installments or pay nothing for 30 days.
Click here
for more info!
Available for collection instore today!
Just select "Pick Up From Bristol Shop" when you check out.
Click here
for directions and opening times!
Board is a real beauty , purchased for one of my grandsons following in the the footsteps of his father and two uncles all borders and skaters . This would grace any setting.  The only down side was it was delivered to wrong address and email from dhl stated I signed for it. The problem was it was the house it was left at has been empty for 9 years so board left outside and receipt false. I called dhl and gained no satisfactory answer . If I were you guys would suggest having a word with couriers especially as coming up to crimbo . But that aside great board
- Bob Adcock, October 18, 2022
Product ordered: Lush Longboards Mako Pintail Longboard
Landyachtz Dinghy Blunt Reapin Ain't Easy Cruiser Board
A new for 2022 Landyachtz Dinghy Blunt: Reapin Ain't Easy.
The Blunt is the Dinghy shape which has been a staple of the Landyachtz line-up for many years now ever so slightly tweaked. It's a touch wider than the standard Dinghy with a fuller nose. This is aimed for skaters that want to go bigger than a regular Dinghy but not all the way up to a Tugboat girth. 
Ideally suited to those with slight bigger feet or skaters just looking for a bit more wood underfoot for that added bit of comfort.
It'll be yer go to setup for a quick rip to the shops or shred around the local streets in no time.
We believe that the Dinghy was pretty much responsible for cruiser boards becoming popular again after years of longboards and skateboards being very separate categories. These boards blur the lines - roll smooth and quietly, but still allow you to trick around.
Landyachtz design their Polar Bear trucks and Hawgs wheels to fit perfectly with each individual deck. They work tirelessly to ensure these elements come together to provide the best control and performance for your riding pleasure. 
No slop, all control. 
*Please note wheel colour may vary*
100% Canadian Maple
Sanded Wheel wells
Kicktail
Low Concave
Die Cut Grip with Landyachtz logo

For every Landyachtz skateboard sold, Landyachtz will plant a tree!

Built complete ready to rip right outta the box!
Landyachtz Dinghy Blunt Reapin Ain't Easy Cruiser Board: Complete Spec
Wheels: 60mm 78a Hawgs Chubbies
Trucks: Bear Polar bears 130mm
Bearings: Bear Spaceballs
Useful Extra Info
Customise your ride!
We can change the truck bushings on this board to suit your weight and riding style!
This way your board will come set up perfectly for you, straight out of the box.
Just refer to the table below and make your choice as you add to cart!
| | |
| --- | --- |
| Rider weight | Bushing Hardness |
| 10 - 50kgs | Extra Soft |
| 50 - 72kgs | Softer |
| 72 - 90kgs | Stock Setup |
| 90 - 104kgs | Harder |
| 104 - 120kgs | Extra Hard |
Some other things to consider...
If in doubt - go softer! Turnier boards are easier to balance on, and a lot more fun to skate.
If you are "between hardnesses," we would recommend the softer option. So for example, for a 73kg rider, "Soft" rather than "Stock Setup" might be a better choice. Get in touch if you're not sure!
if you want a very turny board - say for a dancing longboard - then it's worth going one stop softer than you otherwise would do. Watch out for wheelbite though!
Likewise, if you want a board for downhill speed, then go up a step harder than the weight table suggests.
You do have a bit of adjustment in the truck's kingpin nut, but we would suggest that if you have more than two threads showing then it's time to go to a harder bushing.
Landyachtz Dinghy Blunt Reapin Ain't Easy Cruiser Board Reviews
Customer Reviews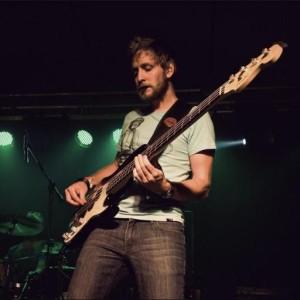 AS
05/09/2022
Andrew S.

United Kingdom
Great service, quick delivery and plastic free packaging!
Really happy I found these guys. Was looking to get a Landyachtz Dinghy and Vandem was the only place I could find in the UK with the exact board I wanted. They shipped the next day to me in London, and the board arrived perfectly in plastic-free protective packaging. Very stoked with the service and the board is sick! Will definitely use Vandem for future skating related needs. Cheers guys :)
Landyachtz Dinghy Blunt Reapin Ain't Easy Cruiser Board: Cheaper Elsewhere?
We'll price match any price from a UK-based retailer, on or offline!
Just fill out the form below and we'll get back to you.
10% off: With hundreds of product descriptions and thousands of product details on our site, typos can occasionally slip through the net. We're only human! If you can find one - or an incorrect product detail - let us know and we'll send you a code for 10% off.
Thanks for helping keep Vandem shipshape.
Tap to get in touch: