Product available at supplier: We'll order this in for you, and dispatch within 4-6 working days. If you have ordered anything else, we will hold your order until your pre-ordered stuff comes in, and ship the whole lot together. Don't worry, we'll keep you updated throughout the whole process!
In Stock, Ready for Dispatch!
Choose your shipping option at checkout:
Express Next working day (Not weekends or bank holidays), requires signature
Economy 2-5 Working Days, may require signature
Skate now, Pay Later with Klarna!
Spread the cost over 3 installments or pay nothing for 30 days.
Click here
for more info!
Available for collection instore today!
Just select "Pick Up From Bristol Shop" when you check out.
Click here
for directions and opening times!
Best longboard shop and stock in England !!!
- Yuli Freed, May 17, 2023
Lush Longboards Freebyrd Lo-Pro Woodgrain Drop-through Longboard
The new Freebyrd LoPro is a lower version of the timeless Lush Freebyrd - now pressed with rocker for an even lower ride height and a more comfortable ride!

The Freebyrd is a drop-through longboard offering from Lush Longboards, built low for an easy push and footbrake. A great start to longboarding from the original UK longboard brand - you can't go wrong with this for a first setup.
A drop-through truck mount makes this board nice and low, which translates to easy pushing and footbraking - both essential skills. A rockered maple deck gives a lively flex, and a mellow concave is comfortable underfoot whilst giving you just enough grip for the odd slide or two.
The complete turns on Sabre trucks (either Forged or Cast, depending on your choice of setup) for a surfy, smooth setup. A great place to start out longboarding!
More info at lushlongboards.com
Is the Elite setup worth the extra £47.50?
For only an extra £47.50, you can upgrade the "Pro" setup to the "Elite" Level build.
The Elite setup is a pretty heavy wheel and bearing upgrade over the Pro.
You get Sabre Built-In Labyrinth Bearings - fully shielded, easy to clean, with built in bearing spacers. They roll faster and last longer than the Pro level metal shielded ABEC5 bearings.
The Elite complete also includes Cult Cultron 74mm Longboard Wheels White, poured from a higher grade urethane. Premium urethane rolls fater, lasts longer, and generally injects a whole new level of life into the board - once you've skated decent wheels, you won't want anything else!
Less obvious is the wheel upgrade. Your extra £47.50 gets you a set of Cult Cultron over the Pro build's Cult Emperor. Apart from the obvious size difference, the Cult Cultron are poured from a higher grade of urethane - an invisible difference that you will immediately notice as soon as you push the board off.
Just like the bearings, the wheel upgrade makes your board roll faster and last longer - what's not to like??
If you look at the SRP difference of these components and add them together you'll see that the upgrade from Pro to Elite represents serious value - trust us, it's well worth it.
Coupled with this, we've noticed that almost everyone who makes it into our shop ends up with an Elite setup - the value is clear once you have the board in your hands!
How about the Precision build?
If you're ready to skate the best setup out there the best of the best, step it up to the Precison Build!
For an extra £70, you get the same wheels and bearings as the Elite build, but with a set of Sabre Trucks Forged Precisions.
Given that a set of these trucks would normally set you back £180, that's a serious value for a serious setup!
Lush Longboards Freebyrd Lo-Pro Woodgrain Drop-through Longboard: Precision Complete Spec
The Precision Freebyrd setup is a thing of beauty that you won't find anywhere else. The undercarriage here won't be beaten - not for strength, looks, value, speed, comfort, turns… you name it, it does it. If you want a longboard that will never need an upgrade, that turns smooth and rolls even smoother, then jump right in at the top level Precision setup. Even if you later decide on a topmount - the trucks and wheels will be transferrable to any longboard, and you'll feel right at home, right away.
Lush Longboards Freebyrd Lo-Pro Woodgrain Drop-through Longboard: Elite Complete Spec
The Elite Freebyrd complete - don't let it go because it'll roll forever and you might not catch it up again! If you want to know your board has the best spec going - from built-in bearings to race-level wheels and trucks designed by some of the masters of the craft, grab the Elite setup. Its stable, yet turny, and you won't believe how smoothly it covers ground. Be it smooth or lumpy (like here in Bristol), this one will just eat up anything in its path. Proper job.
Lush Longboards Freebyrd Lo-Pro Woodgrain Drop-through Longboard: Pro Complete Spec
The Freebyrd Pro complete is a fantastic option to get you rolling on really good longboard parts for the best price point possible. No need for concerns about longevity here, this is a proper setup, built to last, that will be your friend and companion for many years to come after you take that all-important first push together.
Useful Extra Info
| | | |
| --- | --- | --- |
| | Lush Longboards Freebyrd Lo-Pro Woodgrain | Landyachtz Drop Hammer Pinecone Black Drop |
| Price | From £160 | £208 |
| Length | 37.5" / 95.3cm | 36.5" / 92.7cm |
| Width | 9.75" / 24.8cm | 10.0" / 25.4cm |
| Wheelbase | 26.6" / 67.6cm | 27.3" / 69.3cm |
| Wheels | Cult Emperor 71mm or Cult Cultron 74mm | 70mm 78a Hawgs |
| Trucks | Sabre Standard Longboard Truck 48 180mm or Sabre Standard Longboard Truck 48 180mm | Bear Trucks Gen 6 180mm |
| Bearings | Vandem Value Skate Bearings - ABEC 5 or Sabre Built-In Labyrinth Bearings | Bear Spaceballs |
| Deck Flex | Flexy | Stiff |
Customise your ride!
We can change the truck bushings on this board to suit your weight and riding style!
This way your board will come set up perfectly for you, straight out of the box.
Just refer to the table below and make your choice as you add to cart!
| | |
| --- | --- |
| Rider weight | Bushing Hardness |
| 10 - 50kgs | Extra Soft |
| 50 - 72kgs | Softer |
| 72 - 90kgs | Stock Setup |
| 90 - 104kgs | Harder |
| 104 - 120kgs | Extra Hard |
Some other things to consider...
If in doubt - go softer! Turnier boards are easier to balance on, and a lot more fun to skate.
If you are "between hardnesses," we would recommend the softer option. So for example, for a 73kg rider, "Soft" rather than "Stock Setup" might be a better choice. Get in touch if you're not sure!
if you want a very turny board - say for a dancing longboard - then it's worth going one stop softer than you otherwise would do. Watch out for wheelbite though!
Likewise, if you want a board for downhill speed, then go up a step harder than the weight table suggests.
You do have a bit of adjustment in the truck's kingpin nut, but we would suggest that if you have more than two threads showing then it's time to go to a harder bushing.
Lush Longboards Freebyrd Lo-Pro Woodgrain Drop-through Longboard Reviews
Customer Reviews
11/23/2023
Steve C.

United Kingdom
Great product, order was processed efficiently.
I'm a 55 year old man, who last rode a skateboard back in the late 70s (!!!) - with a bit of You Tube education I was off and rolling on this board first session. I'm having fun! Quality product, I chose it based off the advice on the website.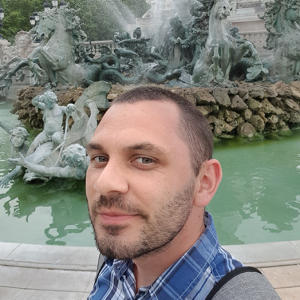 LC
11/01/2023
Luke C.

United Kingdom
Top service, top board
Board is amazing 'Lush Longboards Freebyrd Lo-Pro Woodgrain Drop-through Longboard'. I tried a cheap board from elsewhere to start and it was ok but after trying this one I see how bad it was, this board rolls so smooth and for so long in comparison. The team via WhatsApp were super friendly and helpful, so much so I bought another board for my son the next day and they shipped in the same package. Thanks!!!!
08/29/2023
Rus W.

United Kingdom
Quality Longboard and Fantastic Service!
I recently purchased a Lush Longboards Freebyrd Lo-Pro Woodgrain Drop-through from Vandem, and let me tell you, the experience has been nothing short of magnificent. From the moment I stepped into the shop, I could feel the passion for skating that permeated the atmosphere. I'm a 40+ year old snowboarder that is new to longboarding, so was looking for a bit of guidance. Danielle's knowledge and enthusiasm was infectious, and quickly dismissed any self-conscious thoughts I had at being too old. They had a bunch of demo boards to try out and test which setup felt the best for my style. The team even stuck around late on a Friday afternoon because of traffic driving back from Ireland to London. As for the longboard itself, I can't help but marvel at the meticulous craftsmanship. It's clear that this isn't just any run-of-the-mill board; it's a labour of love. And it's made in the UK! The deck's construction is top-notch, offering a perfect balance of flexibility and stability. Carving around the park feels like gliding on snow, and the responsiveness is spot-on. The perfect board to start your longboard journey! What truly sets it apart is the attention to detail. Every component, from the trucks to the wheels, feels handpicked for optimal performance. It's evident that the shop takes immense pride in curating the best products for skaters. Danielle even threw in a stiffer set of bushings so over time I could experiment with the setup. But it's not just about the hardware; it's about the community. Supporting a skater-owned shop means supporting the skating culture itself. Knowing that my purchase contributes to a local business and the skating community's growth adds an extra layer of satisfaction. In conclusion, my longboard from Vandem has sparked my passion for skating. The quality, the experience, and the sense of being part of something bigger make this purchase worth every penny. If you're a skating enthusiast or someone looking to join the community, I wholeheartedly recommend checking out this shop. It's more than a store – it's a gateway to a world of endless fun and camaraderie.
08/21/2023
Wesley R.

United Kingdom
Vandem is next level!
Having wanted to get a longboard for a few years, I finally decided it was time. After searching online, I came across Vandem. The reviews were so positive and I can now confirm why. I ordered the Lush Longboards Freebyrd Lo-Pro Woodgrain Drop-through Longboard Elite Complete, after seeing that other novices had been recommend this as a starter board. The online ordering process was faultless. From ease of website use, clear item information/descriptions and helpful reviews of others who have purchased in the past. I ordered at lunchtime and it came before lunchtime the next day. It arrived well packaged (with a hand signed message on the receipt, nice touch) and the board itself is beautiful. At 39 years old, I've never skated before. I'm only just starting my journey, however, Vandem will be the only shop I use after my positive experience. 3 days into my skating and I love it. I get excited to wake up each morning to take the board out for practice before work and look forward to more practice when I get home. I hope to visit the store in person one day when I need to get more skate parts and meet with the team. However, the online process and customer service means those who can't go in person can still a positive experience online. Thanks to everyone at Vandem, you've really set the standard for how a company should operate. Anyone thinking about trying longboarding for the first time… please do and consider Vandem for your needs!!!
07/21/2023
Russell D.

United Kingdom
Beginner
New to long boarding at the age of 59 so bought the freebryd lo-pro woodgrain drop through as the website said it was good for total beginners and I think it looks cool really pleased I did as i am up and riding small slopes after only a week hope to be carving by time I'm 60 can't recommend the board enough if you are just starting out and want to build confidence and have a lot of fun very quickly
Lush Longboards Freebyrd Lo-Pro Woodgrain Drop-through Longboard: Cheaper Elsewhere?
We'll price match any price from a UK-based retailer, on or offline!
Just fill out the form below and we'll get back to you.
10% off: With hundreds of product descriptions and thousands of product details on our site, typos can occasionally slip through the net. We're only human! If you can find one - or an incorrect product detail - let us know and we'll send you a code for 10% off.
Thanks for helping keep Vandem shipshape.
Tap to get in touch: