Product available at supplier: We'll order this in for you, and dispatch within 4-6 working days. If you have ordered anything else, we will hold your order until your pre-ordered stuff comes in, and ship the whole lot together. Don't worry, we'll keep you updated throughout the whole process!
In Stock, Ready for Dispatch!
Choose your shipping option at checkout:
Express Next working day (Not weekends or bank holidays), requires signature
Economy 2-5 Working Days, may require signature
Skate now, Pay Later with Klarna!
Spread the cost over 3 installments or pay nothing for 30 days.
Click here
for more info!
Available for collection instore today!
Just select "Pick Up From Bristol Shop" when you check out.
Click here
for directions and opening times!
Thank you Vandem for the prompt delivery of the Landyauchtz Rally Cat I purchased from you at the weekend. The board arrived on Tuesday after ordering on Sunday evening!! I had my 1st ''go'' on the board today and it did not disappoint. My 1st time on a board in 40 years (I am 55) and it was amazing, carving (as best I could) down a nice, long, gentle hill. I've still got the smile on my face. Thank you, thank you, thank you. JW from Banknock, Scotland.
- John Wilson, July 20, 2023
Lush Fuel Mini Cruiser - Surf
The Lush Longboards Fuel is a little board with big ideas.

At 28.5"x8", it's spot on for kids, smaller adults, or those looking for ultra-portability.
This is the Fuel "Surf" shape, featuring a fish-inspired swallowtail and a slightly more pointy nose for an extra surfy vibe!
Lush have specced this board with a flat nose, which gives a little more space for your feet -  a little easier to skate for beginners.
The Fuel also features a slightly longer wheelbase than most boards this size, which makes it a little bit more forgiving to skate than most other mini-cruisers and kids boards.
A mellow concave is super-comfortable over distance, and a proper skateboard kicktail makes the Fuel fully ollieable.
The Fuel Surf graphic is understated and classy. A tiny board with a big heart. It knows what it wants and how to give it - smooth turns and endless smiles. Surf it like a wave!
Is the Elite setup worth the extra £45?
For only an extra £45, you can upgrade the "Pro" setup to the "Elite" Level build.
The Elite setup is a pretty heavy wheel and bearing upgrade over the Pro.
You get Sabre Built-In Labyrinth Bearings - fully shielded, easy to clean, with built in bearing spacers. They roll faster and last longer than the Pro level metal shielded ABEC5 bearings.
The Elite complete also includes Cult Chronicle 65mm Longboard Wheels White (Stoneground), poured from a higher grade urethane. Premium urethane rolls fater, lasts longer, and generally injects a whole new level of life into the board - once you've skated decent wheels, you won't want anything else!
Less obvious is the wheel upgrade. Your extra £45 gets you a set of Cult Chronicle over the Pro build's Cult Nova. Apart from the obvious size difference, the Cult Chronicle are poured from a higher grade of urethane - an invisible difference that you will immediately notice as soon as you push the board off.
Just like the bearings, the wheel upgrade makes your board roll faster and last longer - what's not to like??
If you look at the SRP difference of these components and add them together you'll see that the upgrade from Pro to Elite represents serious value - trust us, it's well worth it.
Coupled with this, we've noticed that almost everyone who makes it into our shop ends up with an Elite setup - the value is clear once you have the board in your hands!
Lush Fuel Mini Cruiser - Surf: Elite Complete Spec
The Elite Complete is a premium minicruiser, featuring Sabre Built-In Labyrinth Bearings for a fast-rolling, maintenance-free ride, and legendary 65mm Cult Chronicle wheels. The slightly larger 65mm diameter of these wheels gives the Fuel Elite build an unmatched rollover, really increasing its ability to deal with rougher roads and making it a lot more comfortable over any kind of distance. The whole thing turns on Sabre Street Trucks at 127mm, specced out with Sabre's aftermarket bushings.
Lush Fuel Mini Cruiser - Surf: Pro Complete Spec
The Pro Complete is a super-good value, slightly cheaper build, with 60mm Cult Nova wheels and Vandem Value ABEC 5 bearings. Still turning on Sabre 127mm trucks though, which is the bit that really matters.
Useful Extra Info
Customise your ride!
We can change the truck bushings on this board to suit your weight and riding style!
This way your board will come set up perfectly for you, straight out of the box.
Just refer to the table below and make your choice as you add to cart!
| | |
| --- | --- |
| Rider weight | Bushing Hardness |
| 10 - 50kgs | Extra Soft |
| 50 - 72kgs | Softer |
| 72 - 90kgs | Stock Setup |
| 90 - 104kgs | Harder |
| 104 - 120kgs | Extra Hard |
Some other things to consider...
If in doubt - go softer! Turnier boards are easier to balance on, and a lot more fun to skate.
If you are "between hardnesses," we would recommend the softer option. So for example, for a 73kg rider, "Soft" rather than "Stock Setup" might be a better choice. Get in touch if you're not sure!
if you want a very turny board - say for a dancing longboard - then it's worth going one stop softer than you otherwise would do. Watch out for wheelbite though!
Likewise, if you want a board for downhill speed, then go up a step harder than the weight table suggests.
You do have a bit of adjustment in the truck's kingpin nut, but we would suggest that if you have more than two threads showing then it's time to go to a harder bushing.
Lush Fuel Mini Cruiser - Surf Reviews
Customer Reviews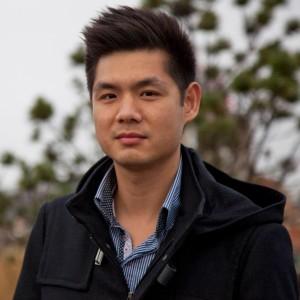 HL
07/06/2022
Homan L.

United Kingdom
So far my son and wife love the board!
The board is smooth and snappy, my son loves it and was on it straight away. Wife had to fight to have a go.
Lush Fuel Mini Cruiser - Surf: Cheaper Elsewhere?
We'll price match any price from a UK-based retailer, on or offline!
Just fill out the form below and we'll get back to you.
10% off: With hundreds of product descriptions and thousands of product details on our site, typos can occasionally slip through the net. We're only human! If you can find one - or an incorrect product detail - let us know and we'll send you a code for 10% off.
Thanks for helping keep Vandem shipshape.
Tap to get in touch: