In Stock Now!
In stock with supplier! Estimated despatch in 4-6 working days as we need to order it for you.
Product available at supplier: We'll order this in for you, and dispatch within 4-6 working days. If you have ordered anything else, we will hold your order until your pre-ordered stuff comes in, and ship the whole lot together. Don't worry, we'll keep you updated throughout the whole process!
In Stock, Ready for Dispatch!
Choose your shipping option at checkout:
Express Next working day (Not weekends or bank holidays), requires signature
Economy 2-5 Working Days, may require signature
Skate now, Pay Later with Klarna!
Spread the cost over 3 installments or pay nothing for 30 days.
Click here
for more info!
Available for collection instore today!
Just select "Pick Up From Bristol Shop" when you check out.
Click here
for directions and opening times!
Bought the Lush Longboards Minnow just over a week ago - fantastic communication and advice via message and super friendly and helpful in store. As a beginner it really made a difference - would recommend Vandem to anyone 👍
- Lydia Knott, August 02, 2023
Landyachtz Stratus Spectrum 46" Dancing Longboard
The same Stratus dancing deck that you know and love, now pressed in all Canadian maple for a smoother ride and increased durability. It has a snappy flex, symmetrical shape and big, mellow kicktails for all of your freestyle and dancing needs.
If you want something smaller, be sure to check out the Stratus 40"!
100% Canadian Maple
Sanded Wheel Wells
Kicktail
Medium Concave
Multiple Wheel Base Options
Symmetrical
We're building these up as three options, both completes are finished off Landyachtz's own logo griptape pattern.
Is the Elite setup worth the extra £15?
For only an extra £15, you can upgrade the "Pro" setup to the "Elite" Level build.
The Elite setup is a pretty heavy wheel and bearing upgrade over the Pro.
You get Sabre Built-In Labyrinth Bearings - fully shielded, easy to clean, with built in bearing spacers. They roll faster and last longer than the Pro level metal shielded ABEC5 bearings.
The Elite complete also includes Cult Chronicle 65mm Longboard Wheels White (Stoneground), poured from a higher grade urethane. Premium urethane rolls fater, lasts longer, and generally injects a whole new level of life into the board - once you've skated decent wheels, you won't want anything else!
Less obvious is the wheel upgrade. Your extra £15 gets you a set of Cult Chronicle over the Pro build's Cult Nova. Apart from the obvious size difference, the Cult Chronicle are poured from a higher grade of urethane - an invisible difference that you will immediately notice as soon as you push the board off.
Just like the bearings, the wheel upgrade makes your board roll faster and last longer - what's not to like??
If you look at the SRP difference of these components and add them together you'll see that the upgrade from Pro to Elite represents serious value - trust us, it's well worth it.
Coupled with this, we've noticed that almost everyone who makes it into our shop ends up with an Elite setup - the value is clear once you have the board in your hands!
How about the Precision build?
If you're ready to skate the best setup out there the best of the best, step it up to the Precison Build!
For an extra £55, you get a wheel upgarde to a set of super fast Cult Nova 60mm Longboard Wheels White, adding even more roll speed. Bearings are the same as the Elite build, but with a set of Sabre Trucks Forged Precisions.
Given that a set of these trucks would normally set you back £180, that's a serious value for a serious setup!
Landyachtz Stratus Spectrum 46" Dancing Longboard: Precision Complete Spec
Landyachtz Stratus Spectrum 46" Dancing Longboard: Elite Complete Spec
About as tasty as a longboard dancing setup gets! Chronicles hit a perfect balance between roll speed and weight - you'll be able to carve your way round your spot with ease and still get the board up off the ground for your shuv-its and beyond. Long lasting built-in bearings and cruisey Sabre trucks keep things nimble at the session and you can always throw some softer bushings in if you want still more lean and turn!
Landyachtz Stratus Spectrum 46" Dancing Longboard: Pro Complete Spec
The Stratus Pro setup, to get you rolling on one of the coolest dancers out there without the price tag. Nippy Cult Novas keep things light and poppy as you cross step and carve to your hearts content. She'll feel just as cruisey as the Elite setup thanks to the same Sabre trucks. Keep 'em loose to keep the smiles flowing!
Useful Extra Info
| | | |
| --- | --- | --- |
| | Landyachtz Stratus Spectrum 46" | Loaded Tarab II |
| Price | From £225 | From £384.95 |
| Length | 45.5" / 115.6cm | 47.0" / 119.4cm |
| Width | 9.25" / 23.5cm | 9.5" / 24.1cm |
| Wheelbase | 27.5" / 69.9cm | 30.5" / 77.5cm |
| Wheels | Cult Nova 60mm or Cult Chronicle 65mm (Stoneground) | Cult Nova 60mm or Cult Chronicle 65mm (Stoneground) |
| Trucks | Sabre Standard Longboard Truck 48 180mm or Sabre Standard Longboard Truck 48 180mm | Sabre Standard Longboard Truck 48 180mm or Sabre Standard Longboard Truck 48 180mm |
| Bearings | Vandem Value Skate Bearings - ABEC 5 or Sabre Built-In Labyrinth Bearings | Vandem Value Skate Bearings - ABEC 5 or Sabre Built-In Labyrinth Bearings |
Customise your ride!
We can change the truck bushings on this board to suit your weight and riding style!
This way your board will come set up perfectly for you, straight out of the box.
Just refer to the table below and make your choice as you add to cart!
| | |
| --- | --- |
| Rider weight | Bushing Hardness |
| 10 - 50kgs | Extra Soft |
| 50 - 72kgs | Softer |
| 72 - 90kgs | Stock Setup |
| 90 - 104kgs | Harder |
| 104 - 120kgs | Extra Hard |
Some other things to consider...
If in doubt - go softer! Turnier boards are easier to balance on, and a lot more fun to skate.
If you are "between hardnesses," we would recommend the softer option. So for example, for a 73kg rider, "Soft" rather than "Stock Setup" might be a better choice. Get in touch if you're not sure!
if you want a very turny board - say for a dancing longboard - then it's worth going one stop softer than you otherwise would do. Watch out for wheelbite though!
Likewise, if you want a board for downhill speed, then go up a step harder than the weight table suggests.
You do have a bit of adjustment in the truck's kingpin nut, but we would suggest that if you have more than two threads showing then it's time to go to a harder bushing.
Landyachtz Stratus Spectrum 46" Dancing Longboard Reviews
Customer Reviews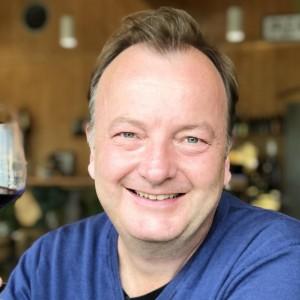 HS
06/15/2021
HUgh S.

United Kingdom
Awesome looking and feels really smooth
This item is extremely good quality, the only thing that is slightly annoying is how the trucks and bearings squeak and have a slight rattle. Overall a very good product!
Landyachtz Stratus Spectrum 46" Dancing Longboard: Cheaper Elsewhere?
We'll price match any price from a UK-based retailer, on or offline!
Just fill out the form below and we'll get back to you.
10% off: With hundreds of product descriptions and thousands of product details on our site, typos can occasionally slip through the net. We're only human! If you can find one - or an incorrect product detail - let us know and we'll send you a code for 10% off.
Thanks for helping keep Vandem shipshape.
Tap to get in touch: