In Stock Now!
In stock with supplier! Estimated despatch in 4-6 working days as we need to order it for you.
Product available at supplier: We'll order this in for you, and dispatch within 4-6 working days. If you have ordered anything else, we will hold your order until your pre-ordered stuff comes in, and ship the whole lot together. Don't worry, we'll keep you updated throughout the whole process!
In Stock, Ready for Dispatch!
Choose your shipping option at checkout:
Express Next working day (Not weekends or bank holidays), requires signature
Economy 2-5 Working Days, may require signature
Skate now, Pay Later with Klarna!
Spread the cost over 3 installments or pay nothing for 30 days.
Click here
for more info!
Available for collection instore today!
Just select "Pick Up From Bristol Shop" when you check out.
Click here
for directions and opening times!
50-something who never got into skateboarding - now with time on my hands I've discovered longboarding and stoked/chuffed with my purchase of an Arbor Axis 40" from Vandem. A fair price, quick delivery and no plastic wrapping.
- Rob Irvine, September 05, 2022
Product ordered: Arbor Axis 40" Bamboo Drop-through Longboard
Bones Reds Bearings
The ubiquitous Bones Reds have been around forever and are widely recognised as the bearing by which all others are measured. The standard Bones Red bearing is the cheapest skate bearing that Bones make, but it's still a great upgrade from the cheaper bearings that you'll get in a lot of complete setups.
All Bones skate bearings in the "Reds" series are made in China, and have a number of features that set them apart from the cheap skate bearings you'll find for a few quid less.

For starters, they feature no ABEC rating. Realising that the ABEC rating isn't really relevant to skateboard bearings, Bones Reds are instead marked as "Skate Rated."
What this really means is Bones have made the bearing fast enough for almost all skaters, affordable, pre-lubed with Bones Speed Cream, and made a solid bearing shield choice that makes a good compromise between roll speed, ease of cleaning and protection against dirt and moisture.
There are a lot of fake Bones Reds out there - especially on third-party platforms like Amazon, eBay and AliExpress. We are an authorised Bones Dealer and you can shop with us knowing that you are getting the genuine article. There is a difference - don't be fooled!

Each box of Bones Reds comes with a foil sticker so you can let everyone know what bearings you are running, and a note detailing maintenance and performance.
For a step up with better materials, finish and posh laser etching, check out Bones Super Reds! You can also see the difference between all the Bones Bearings here.

Features
Single, non-contact, removable rubber shield for easy cleaning and less friction
High-speed Nylon ball retainer for greater strength and speed
Pre-lubricated with Speed Cream racing lubricant
Skate Rated clearances, tolerances, materials and lubricant provide the best performance and durability possible
Contents
Set of 8 bearings
Instructions
Sticker
 Bearing

Bones Reds

Number of balls

7

Ball Material

Race Material

Chrome Steel

Nylon
N/A

Rubber (

RS

)

Number of Shields

One per bearing

Includes Spacers

No (buy some here)

Made in

China
Useful Extra Info
Bones Reds Bearings Reviews
Customer Reviews
08/22/2023
Nigel R.

United Kingdom
Good honest retailer for skaters
They stock the right gear for serious skaters and know how to use it so they can give really useful positive advice. Top outfit.
01/17/2023
Piers B.

United Kingdom
Wheels and bearings
Wheels match the web site review in use. Pleased about that. Delivery was quick. Excellent all round.
11/22/2021
Pete H.

United Kingdom
Bones Red
Awesome service, these guys provide great advice and awesome service. Don't buy skate gear anywhere else!!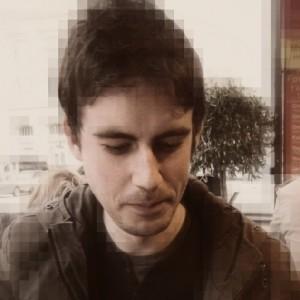 HL
07/26/2021
Hentie L.

United Kingdom
Bones Reds
Excellent service as always and a beautifully smooth ride with the new bearings
07/08/2021
Jonny J.

United Kingdom
Always fantastic service!
Always fantastic service, great supplier for components... as they don't currently sell anything for the electric longboard community. So they're useful for things like wheel bearings, grip tape, etc. Fast delivery!
Bones Reds Bearings: Cheaper Elsewhere?
We'll price match any price from a UK-based retailer, on or offline!
Just fill out the form below and we'll get back to you.
10% off: With hundreds of product descriptions and thousands of product details on our site, typos can occasionally slip through the net. We're only human! If you can find one - or an incorrect product detail - let us know and we'll send you a code for 10% off.
Thanks for helping keep Vandem shipshape.
Tap to get in touch: