Speed Rings
Extensive research by NASA indicates that these will make your longboard 33.33% faster.*
A pack of eight speed rings, to keep your axle nuts and truck hanger faces in line with your wheel bearings.
*probably.
Useful Extra Info
Speed Rings Reviews
Customer Reviews
01/27/2023
Pete H.

United Kingdom
Little things!!
Shopping at Vandem is such a joy but can be expensive. Not in a bad way expensive, always awesome value but you go in for something simple, something inexpensive and then you are surrounded by shiny wonderful things that are, well, pretty much irresistible. I didn't need a new deck but it was a bargain and they said it would really suit my skating style and it looked lonely on the shelf so……. See you soon for another 1/4 inch riser pad, just the one honestly…..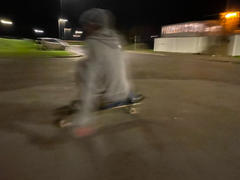 08/19/2022
Paul B.

United Kingdom
Ordering online
Service the best ,great help and knowledge, ordered items and in the post in no time
09/23/2021
S J.

United Kingdom
Speed rings n wheels....
A great service from a great shop, very friendly and helpful true experts..!
07/01/2021
David

United Kingdom
No Brainer!!!
A 'must' for the skatebag or the toolbox!!!
06/24/2021
Jareth S.

United Kingdom
Always a pleasure!
Vandem are the best! I don't order from anyone else because I always know they will help me if somthing goes wrong! Defo shop with Vandem!
Speed Rings: Cheaper Elsewhere?
We'll price match any price from a UK-based retailer, on or offline!
Just fill out the form below and we'll get back to you.
10% off: With hundreds of product descriptions and thousands of product details on our site, typos can occasionally slip through the net. We're only human! If you can find one - or an incorrect product detail - let us know and we'll send you a code for 10% off.
Thanks for helping keep Vandem shipshape.
Tap to get in touch: