Paris V3 150mm Longboard Truck - Raw Polished
The 50° Paris V3 Trucks are everything a longboard truck should be""playful, lively, smooth, and strong. Unbelievably strong!
The V3s are produced using Paris' new, proprietary alloy forming process, which utilizes techniques derived from casting, extrusion and forging. This gives the V3 Trucks a molecular structure that provides strength far beyond any other cast truck on the market. The new manufacturing process also allows them to use a true T6 heat-treatment, offering further durability.
Paris have redesigned the hanger"™s barrel and shoulders adding more material, and reinforced the baseplate with an additional support beam to increase strength and reduce acute stress to the area. They"™ve even modified the kingpin making it tougher and more resilient.
Even the urethane components of the Paris V3 Trucks have been upgraded! Their top conical bushing"™s new shape offers improved support and rebound, and the baseplates now come equipped with hand-poured, 96a urethane pivot cups, which provide an ultra-smooth turn and return to centre.
Looking to cut some serious turns and get your swerve on? Look no further! Alongside the larger, 180mm V3, the Paris V3 Trucks are also available in 150mm and are your go-to carving truck. The narrow hanger allows for quicker turning and increased leverage compared to a wider truck. The 50° baseplate provides an excellent balance of stability and manoeuvrability. Perfect for smaller boards, smaller riders, and the deep carver in all of us, the Paris 150s will get you diving into quick cuts and surf-inspired slashes in no time!
Weight (one truck)
 434g
Kingpin Layout

Longboard (RKP)

Material
Gravity-Cast Aluminium

Hanger Width
150mm

Axle Width
8.5"

Axle Height
63mm

Baseplate Drilling
6 hole new school/old school

Top Bushing
Domed Cone

 

14.8mm tall,

 

25.3mm wide
Bottom Bushing

Barrel 14.8

mm tall, 25.3mm wide

Bushing Durometer
90a

Washers

Cup Washer 

top and bottom
Useful Extra Info
---
Price for one truck. You need two trucks per board.
Paris V3 150mm Longboard Truck - Raw Polished Reviews
Customer Reviews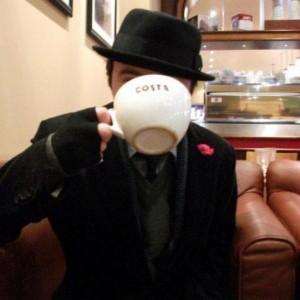 RE
10/31/2023
Rhys E.

United Kingdom
Probably well good…
Ain't installed the trucks yet, but they're not my first Paris trucks, so I'll assume that these are as awesome as usual. Still the standard super good service from the excellent peeps at Vandem though. No reason at all to shop anywhere else, unless you need coffee or muffins.
09/11/2023
Richard W.

United Kingdom
Paris 150 V3 trucks
Fantastic, I gave them a good workout at the Bristol Board Meeting 2023. They performed well as expected and are very light weight.
08/08/2023
Neil W.

United Kingdom
08/16/2022
Mark C.

United Kingdom
Paris V3 150 Raw
Fitted these to my Loaded Poke deck as an upgrade as I have been cruising around with standard kingpin trucks. The ride is now silky smooth with great carving and more controlled cornering. These trucks are good quality and look fantastic. If your still cruising on street trucks then I can recommend the Paris V3 150 RKP.
06/23/2020
Lidia W.

United Kingdom
Speedy
Super quick delivery and packed very well
Paris V3 150mm Longboard Truck - Raw Polished: Cheaper Elsewhere?
We'll price match any price from a UK-based retailer, on or offline!
Just fill out the form below and we'll get back to you.
10% off: With hundreds of product descriptions and thousands of product details on our site, typos can occasionally slip through the net. We're only human! If you can find one - or an incorrect product detail - let us know and we'll send you a code for 10% off.
Thanks for helping keep Vandem shipshape.
Tap to get in touch: