Product available at supplier: We'll order this in for you, and dispatch within 4-6 working days. If you have ordered anything else, we will hold your order until your pre-ordered stuff comes in, and ship the whole lot together. Don't worry, we'll keep you updated throughout the whole process!
In Stock, Ready for Dispatch!
Choose your shipping option at checkout:
Express Next working day (Not weekends or bank holidays), requires signature
Economy 2-5 Working Days, may require signature
Skate now, Pay Later with Klarna!
Spread the cost over 3 installments or pay nothing for 30 days.
Click here
for more info!
Available for collection instore today!
Just select "Pick Up From Bristol Shop" when you check out.
Click here
for directions and opening times!
Bought a few things from Vandem over the years. Brilliant, speedy delivery every time to Ireland. Last order was put in on Friday and it arrived on Monday, 2 days early!
- Street Slasher Wax, March 10, 2023
Lush Longboards Freeride Gloves - Black
Lush have been making Slide Gloves for longer than anybody, and have put all their experience into this, the lastest version of the Lush Freeride Glove. With extra Finger Pucks to help you get started, these gloves are perfect for beginner and intermediate sliders and downhillers everywhere at a price that won't break the bank.
A good fit is super important when choosing the best slide gloves. If your gloves are too loose and baggy they will get caught on things and rip - too tight and you won't be able to get in them! Use the table below to figure out what size fits you best.
Disclaimer - this is a guide only, if in doubt, get in touch and we will do our best to make sure you pick the right size!
| | | | | | | |
| --- | --- | --- | --- | --- | --- | --- |
| Approx. Glove Size | XXS | XS | S | M | L | XL |
| Middle Finger Length | 7cm | 7.5cm | 8cm | 8.5cm | 9cm | 9.5cm |
Lush Longboards Freeride Gloves - Black Reviews
Customer Reviews
11/30/2023
Maximus

United States
Really good for sliding gloves and I like the finger pucks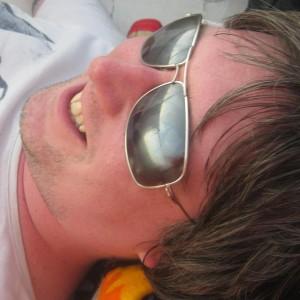 PB
07/25/2023
Patrick B.

United Kingdom
Saved my Skin - Superb Product for all Skill Levels
This is a fantastic product. I am new to longboarding and was advised to buy a pair of these sliding gloves by someone with much more experience. I felt they were a bit overkill for me pushing along at what I thought was a snail's pace until I hit a bump in the road and went flying and thankfully 'sliding' along the ground. If I hadn't had them I'd have shaved a layer of skin off my palms and potentially have broken a wrist. I highly recommend these gloves even if you don't plan on sliding right away.
05/25/2023
Kristian S.

United Kingdom
Great Gloves: fit like a…
Good. Good fit; but of stretch in the glove so it fits nicely. Might be a bit hot in summer, but gives good protection.
03/13/2023
Sam C.

United Kingdom
Amazing service is the standard here
Amazing service as usual, always on point with customer service and always going the extra mile. Even when I gave the wrong shipping address after an email the issue was resolved smoothly and speedily with no delay to shipping, such a great team I would alway recommend vandem!!
09/10/2022
Gavin L.

United Kingdom
Finger Pucks are Removable :-)
I've not had a chance to start my sliding journey yet but would like to say the quality of these looks really good. Something I was concerned about was that me fingers will be stuck together in pairs due to the finger pucks, but hopefully not for long... The pucks are actually removeable leaving Velcro finger tips instead. Brilliant, giving you back your finger agility once you don't need the finger pucks anymore :-) Please buy from VanDem they are so helpful and must have spent endless days writing all their guides that have been so useful for a beginner like me! Thank You VanDem!!!
Lush Longboards Freeride Gloves - Black: Cheaper Elsewhere?
We'll price match any price from a UK-based retailer, on or offline!
Just fill out the form below and we'll get back to you.
10% off: With hundreds of product descriptions and thousands of product details on our site, typos can occasionally slip through the net. We're only human! If you can find one - or an incorrect product detail - let us know and we'll send you a code for 10% off.
Thanks for helping keep Vandem shipshape.
Tap to get in touch: